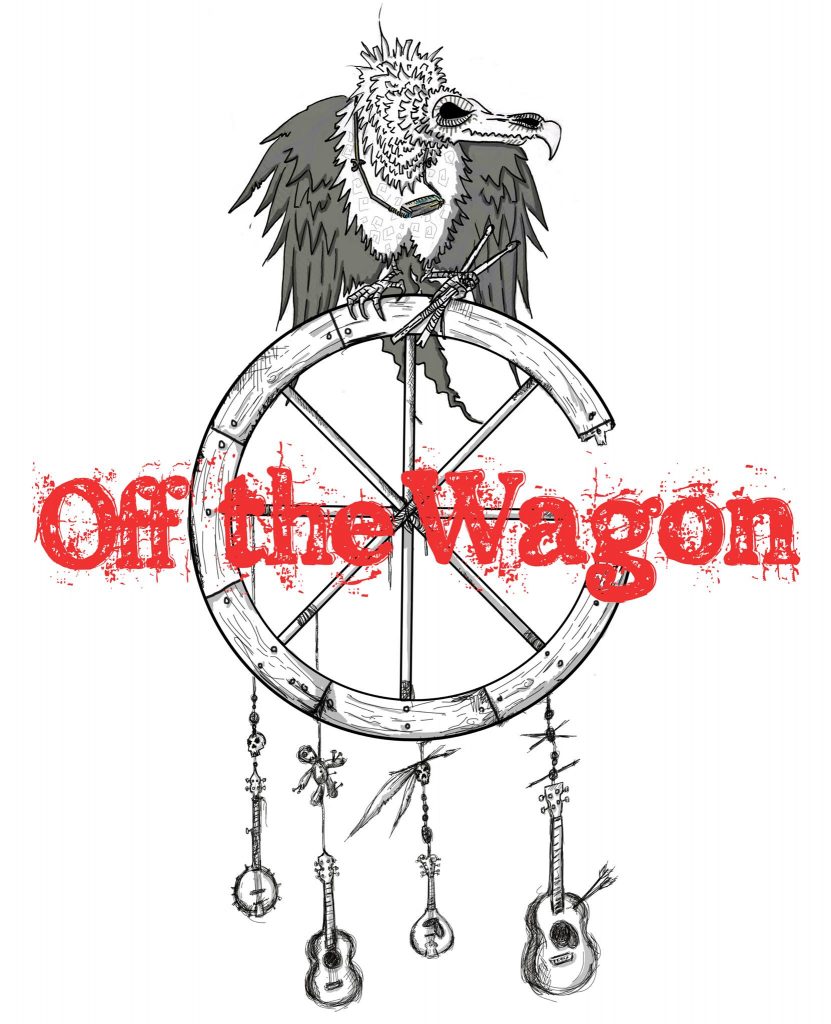 Off the Wagon is a five piece acoustic – electric band that performs classic rock, classic country, southern rock, pop, newer country, Irish, etc. We work to make the old songs new with arrangements that exemplify the strengths of the band-mates. Available for shows in many settings including local bars/taverns/restaurants, outdoor events, private parties and more. Contact us for a discussion of your upcoming needs and how we can accommodate you.
About the Band
How it started: Off the Wagon started with a few friends, Kevin, Aaron and Bill playing at the Andover Open Mic summer season in 2013. In the fall they met Ryan who liked the music style that they were working on. By winter they had decided they needed a drummer to fill in the backbeat of the group. Kier responded to a FB post and the beginning of 2014 started with a practice in the very cold garage. With the smell of kerosene and seeing our breaths we all had a great time anyways and decided to set practice twice a week and learn 50 songs in about 2 months. The first show was at the Hornell Moose in the spring of 2014. The Hornell Moose continues to be one of our steady favorite places to play several times a year. Since then the band averages 15 – 25 shows per year with the majority being during the summer months.
COVID-19 impact: In 2020 COVID-19 took a big toll on the original bandmates. Bill retired in fall of 2020 and has moved to "greener" pastures away from the area. In early Spring 2021 Ryan decided his priorities had changed and left the band.
Version 2.0: In April 2021 we have two new members joining us on bass is Dan Green and on lead guitar is BT Lion. We quickly rebuilt our library and continued to learn new songs almost every month.
Kinds of Places: We play summer fests such as the Allegany County Fair, Garlic Fest, Smoke in the Valley, Italian Fest, Heritage Days, bars and private clubs like the Moose, Elks, VFW's, Legions, other private clubs and the occasional private parties. We are open to travel further from our usual haunts in Wellsville, Hornell, Mt. Morris, Cuba for fun shows that folks will want to sing and dance along with our wide variety of music. Grab your hat, dancing shoes and come enjoy the sounds of Off the Wagon.
For more information on Off the Wagon check out: www.facebook.com/OfftheWagonAcoustic
Give us a call. (607) 382-1838 or e-mail: bridge@infoblvd.net
Our Videos are available on YouTube at:
https://www.youtube.com/channel/UCE3Xp61Ibg2VTixw163uahw
Join us on our Facebook Page: https://www.facebook.com/OfftheWagonAcoustic/
Check out some of our recordings of our favorite covers and other info on Reverbnation.com https://www.reverbnation.com/offthewagonacousticband
Band Biographies: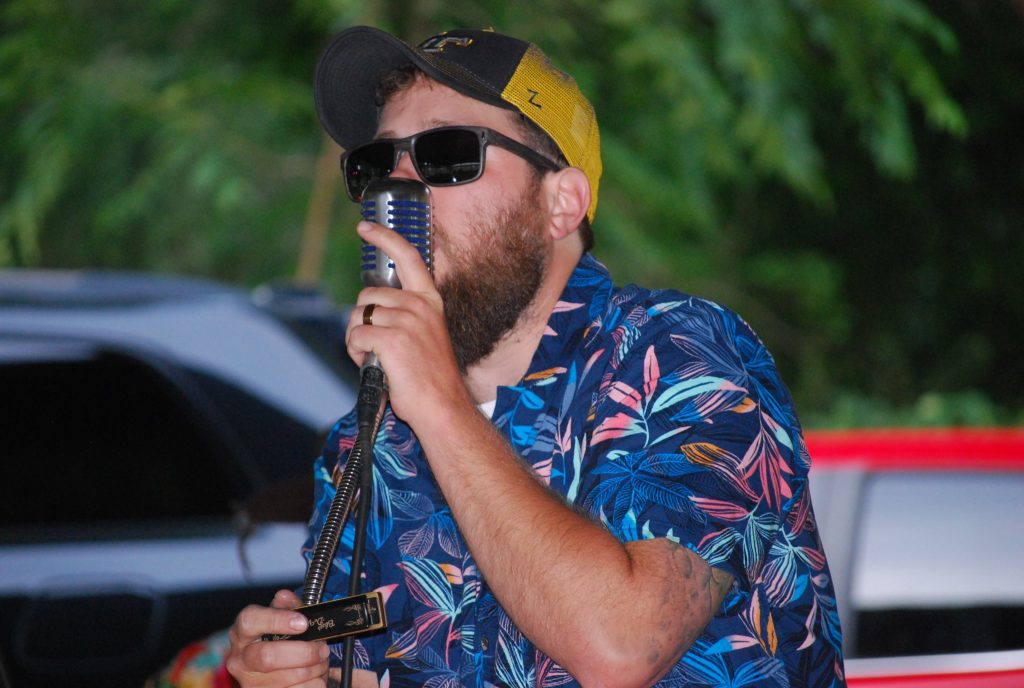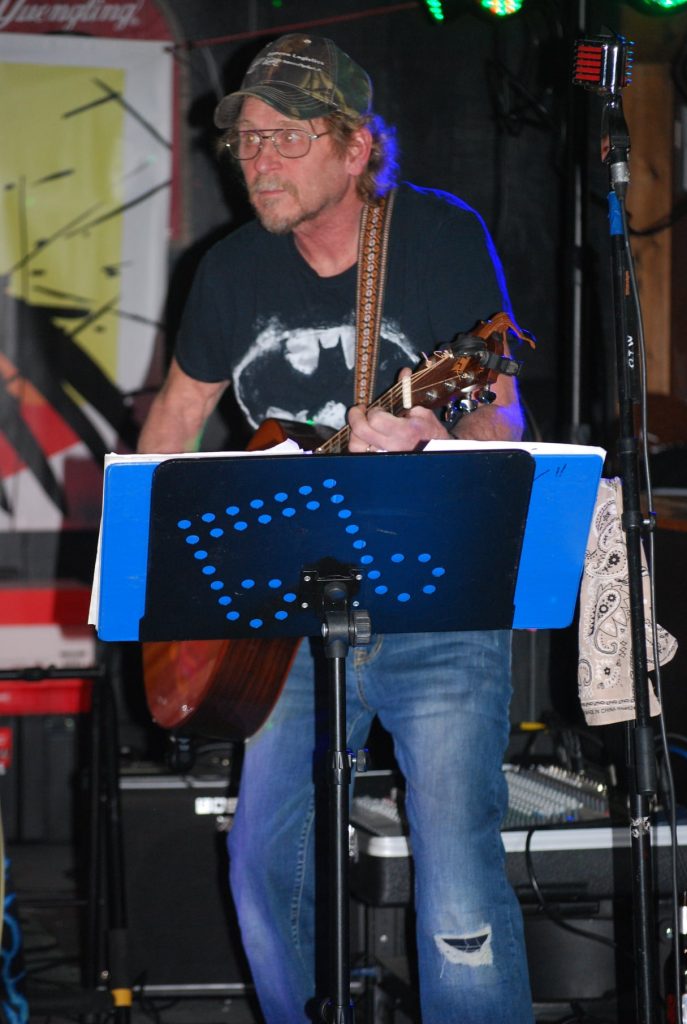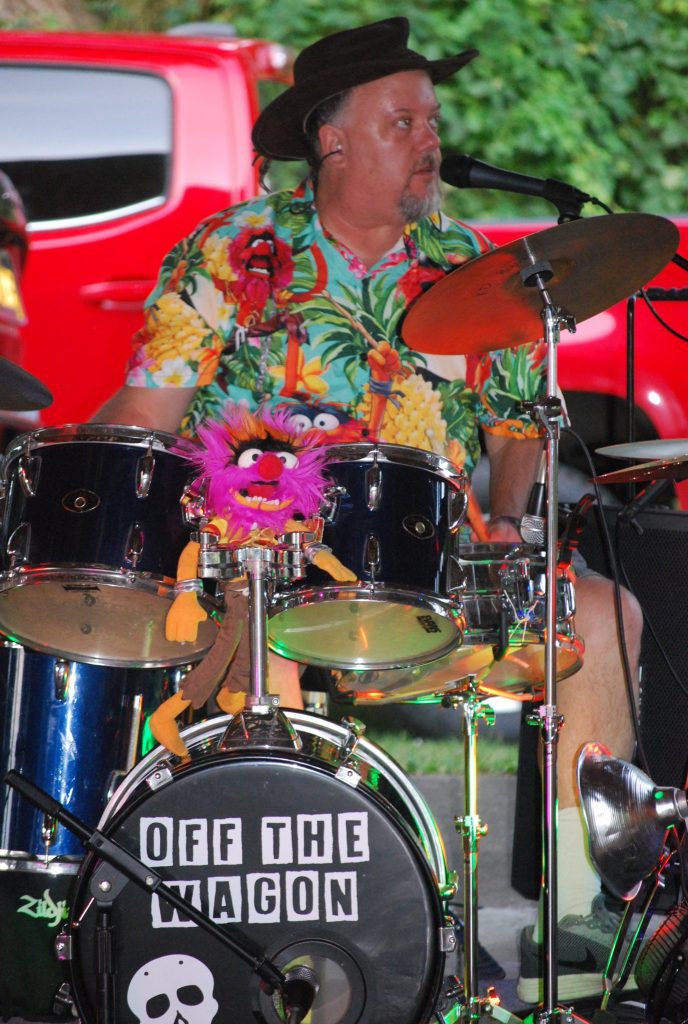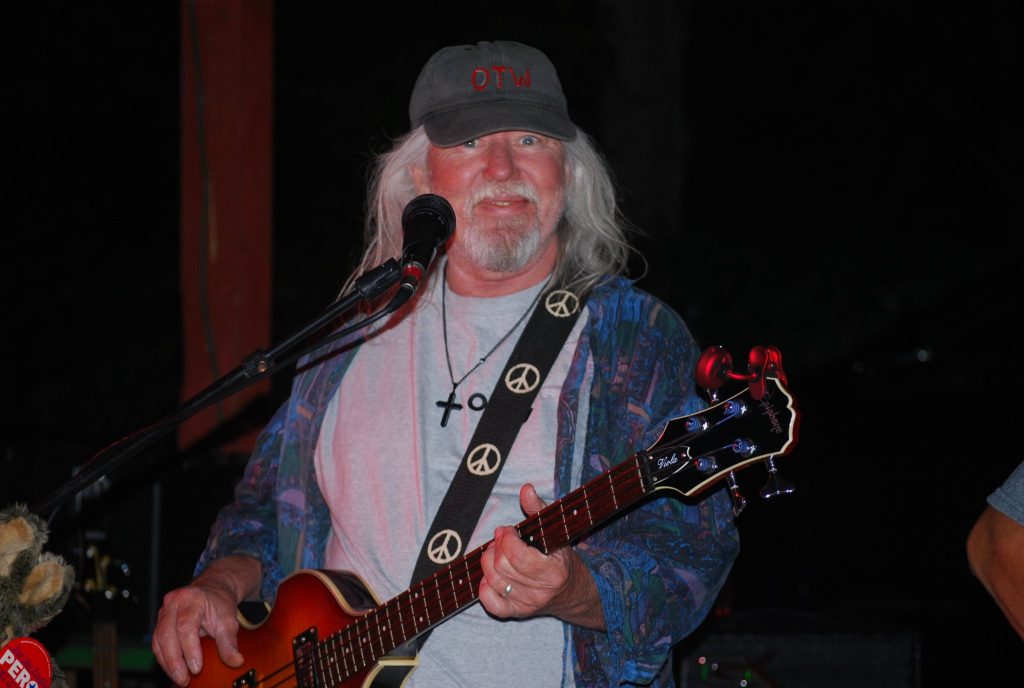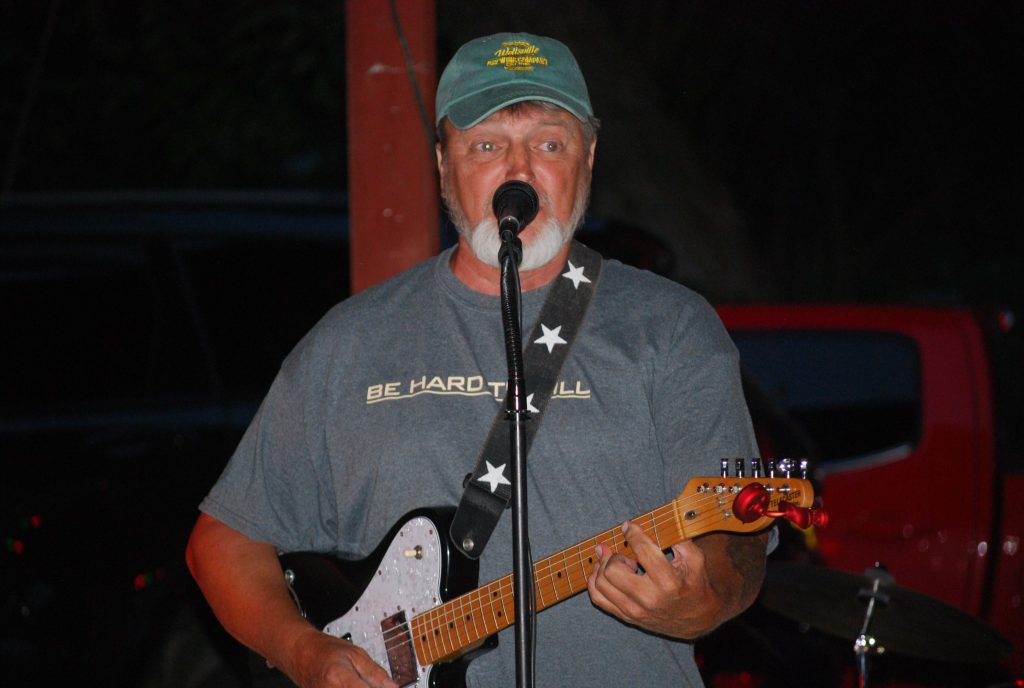 Former Band Members: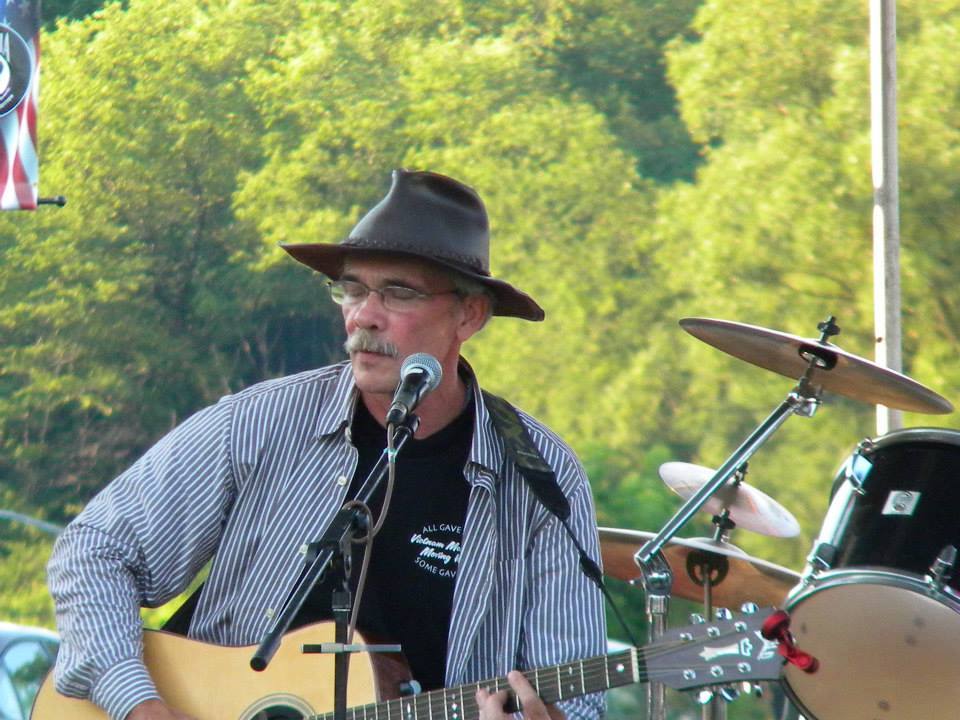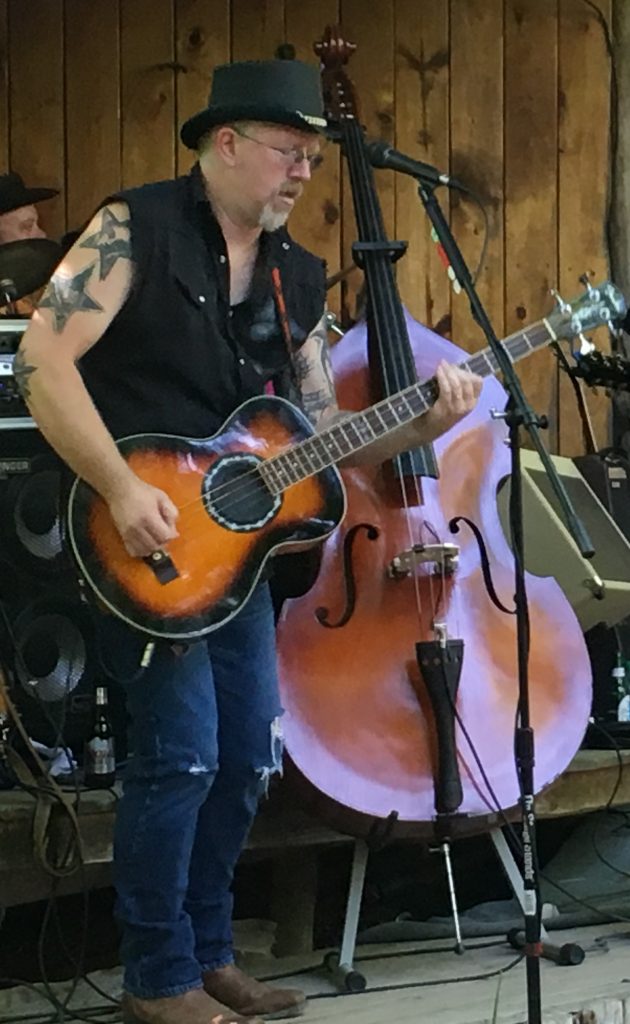 Shows
2022
Looking toward the fall of 2022 which is as booked up as we want it to be. Call to book potential dates for next year 2023. Kevin can take your date and Times. Clubs and Bars are our typical place to be found playing during the winter months. Festivals often are our summer time events. Sometimes Off the Wagon will play private parties. If you would like to check with us to see if we can make your event special give us a call.
Here is our remaining 2022 schedule:
August 27, 2022 – Andover Pub Block Party – 12 Noon – 2PM
September 3, 2022 – Kent Beer Company · Andover 6 PM
September 17, 2022 – Cuba Garlic Festival, Cuba – 2 PM – 3:45 PM
October 1, 2022 – Andover Pub Debut, Andover – 5 PM – 9 PM
November 5, 2022 – OTW Boogie in the Boonies at the Birdsall Inn 8 PM – 12 Midnight
November 19, 2022 – Pre-Thanksgiving Dance VFW Post 2530 Wellsville 7 PM – 11 PM
Bands/Artists we have played songs by all of the artists below but not all are currently in our playing rotation. This gives you an idea of the wide variety we play from.
Artist
.38 Special
Aerosmith
Alabama
Allmann Brothers
America
Animals
Avett Brothers
Bachman Turner Overdrive
Bad Company
Black Crowes
Blackberry Smoke
Bob Segar and the Silver Bullet Band
Bon Jovi
Brian Adams
Brooks and Dunne
BTO
Buffalo Spring Field
Charlie Daniels Band
Chase
Cheap Trick/Elvis
Chris Stapleton
Clint Black
Creedence Clearwater Revival
Cross Canadien Ragweed
David Bowie
Depeche Mode
Dixie Chicks
Dr. Hook
Dropkick Murphys
Dwight Yoakam
Eagles
Eddie Money
Eddie Rabbit
Elvis
Elvis/Dwight Yockum
Eric Church
Eric Heatherly
Fleetwood Mac
Flogging Molly
Garth Brooks
Glen Campbell
Grand Funk Railroad
Grateful Dead / Counting Crows
Hollies
Jim Croce
John Denver
John Fogarty
John Mellencamp
Jon Pardee
Jonathan Edwards
Johnny Cash
Kenny Chesny
Kentucky Headhunters
Led Zeppelin
Lumineers
Lynyard Skynard
Lynyrd Skynyrd / Kid Rock
Mellencamp
Michael Jackson
Midnight Oil
Nathaniel Rateliff & The Night Sweats
Neil Diamond
Neil Young
Nirvana
Nitty Gritty Dirt Band
Norman Greenbaum
Oak Ridge Boys
Old Crow Medicine Show
Ozark Mt Rangers
Paul Simon
Poison
Pure Prairie League
Queen
REM
Rocky Horror Picture Show
Rod Stewart
Romantics
Romantics
Ronnie Milsap
Rupert Holmes
Santana
Stealers Wheels
Steppenwolf
Steve Earl
The Band
The Beatles
The Black Crowes
The Cadillac Three
The Doors
The Eagles
The Guess Who
The Marshall Tucker Band
The Monkees
The Outlaws
The Ozark Mountain Rangers
The Steel Woods
The Who
Thin Lizzy
Thin Lizzy/Metallica
Three Dog Night
Tom Petty
Tommy James
Traveling Wilburies
Travis Tritt
Waylon Jennings
Whiskey Myers
Zac Brown
To Book a show give us a call. (607) 382-1838 or e-mail: bridge@infoblvd.net
Our Videos are available on YouTube at:
https://www.youtube.com/channel/UCE3Xp61Ibg2VTixw163uahw
Join us on our Facebook Page: https://www.facebook.com/OfftheWagonAcoustic/
Check out some of our recordings of our favorite covers and other info on Reverbnation.com https://www.reverbnation.com/offthewagonacousticband